BLUE HORSE KONA COFFEE
PRODUCT DESCRIPTION:
Dark and slightly oily beans. Bittersweet chocolate, caramel flavor with muted acidity. Mellow, aromatic body with some spicy afternotes. Low caffeine content. Resealable bag with freshness conserving one-way valve.
Companies 10 reasons why you may find that this 100% Kona coffee tastes better:
1) Shade grown Kona Coffee beans are bigger and sweeter.
2) Handpicked only red, ripe, pure Kona coffee cherries. Machines don't care.
3) Wet-processed, sun dried Kona coffee means more work for us, and more flavor for you.
4) Sustainably grown Kona coffee–the way nature intended it to be.
5) Small Kona coffee family farm: no 'management turnover', more accountability.
6) Freshly roasted authentic Kona coffee beans.
7) Stored unmilled for aroma protection; not as fragile green Kona beans!
8) Affordable, farm-direct prices for the best Hawaiian Kona coffee.
9) FAST & FREE SHIPPING on Kona coffee: No minimum order, no checkout surprises! (USA only; email for reduced international rates)
10) Professionally graded and inspected 100% Kona Coffee according to Hawaii State laws.
AVAILABLE FROM:
Blue Horse 100% Kona – Hawaiian Dark Roast Coffee
Amazon.com – Blue Horse 100% Kona – Hawaiian Dark Roast Coffee
REVIEW DATA: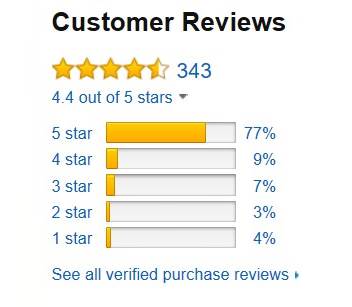 ADDITIONAL COMPANY HIGHLIGHTED PRODUCT:
100% Kona Coffee, Single Serve for Keurig K-Cup Brewers – For a Family owned company is was nice to see Blue Horse K-Cups available.

Blue Horse 100% Kona Coffee – Single Serve K-Cups
PRODUCT DESCRIPTION:
NEW! Complex fragrant notes with a lingering bittersweetness. Aromatic scents created in the islands rain forest seep right from your nose through your veins. Hints of almonds and vanilla. This is a full city roast with the characteristic balanced, rich aroma of a true 100% Kona coffee. If you are used to cheaper, dark roasted, artificially flavored Kona Blends (or any other fancy wording without the 100% Kona), this coffee may not be right for you. 2 boxes with 10 cups each.
Freshest Single Serve 100% Kona: Roasted, ground, packed and sealed with solar power right here on a farm in Hawaii. Strictly following Hawaii Government quality standards for 100% Kona coffee. Recycle cup with plastic #6 items. Keurig® 2.0 compatibility device inside!
AVAILABLE FROM:
Blue Horse – Full City Roast – 2 x 10 K-cups 100% Kona through Blue Horse Coffee
Blue Horse – Full City Roast – 2 x 10 K-cups 100% Kona through Amazon
---
---
"Beauty is in the Eye of the Coffee Cup Holder"(T. @ Coffee Beaned.com)
Blue Horse 100% Kona Hawaiian Dark Roast Coffee