Valhalla Java Coffee by Death Wish Coffee
PRODUCT DESCRIPTION:
Forged from the volcanic soils of Indonesia and the nutrient rich soils of Central and South America for the world's most powerful guitarist, Zakk Wylde, comes Valhalla Java Odinforce Blend. This masterful artisan roast has been carefully crafted to provide maximum flavor and caffeine content. This coffee is sure to bring you back from the nights that you never thought you would wake up.
• Harness the power of Odin with this masterful artisan roast
• Our coffee beans are specifically selected and expertly roasted to provide an ultra-strong coffee that is bold and smooth
• Drink your coffee with pride knowing that our beans are Fair Trade and USDA Certified Organic
• Brew a pot at work or at home and taste the difference. You will never want "store-bought" coffee again
• TRY IT RISK-FREE: If you don't love our coffee, we'll refund your order, no questions asked
AVAILABLE FROM:
DeathWishCoffee.com – Valhalla Java Coffee
Amazon.com – Valhalla Java Coffee
COMMENTS:
Another Bold and Creative Coffee from Death Wish Coffee with excellent reviews. Definitely worth trying if it is anything like Death Wish Ground Coffee .
We welcome your input on this coffee below in the comment section.
REVIEW DATA:
Review.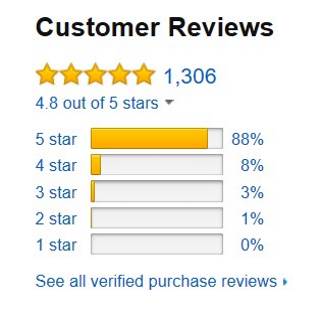 ---
---
"Beauty is in the Eye of the Coffee Cup Holder"(T. @ Coffee Beaned.com)