Koffee Kult Roast Coffee Beans
PRODUCT DESCRIPTION:
Koffee Kult Coffee Beans Dark Roasted – Highest Quality Delicious Organically Sourced Fair Trade – Whole Bean Coffee – Fresh Gourmet Aromatic Artisan Blend
Great aroma while whole, while ground, and while brewing. You will want to get out of bed just for the smell of this gourmet coffee. Cupping Notes: Heavy Body, Smooth, Cinnamon, Bright with a long finish.
Columbia, Guatemala and Sumatra. We use organically sourced, rich, smooth, full-bodied whole coffee beans. These exotic raw beans are from around the world and are blended into precisely dark roasted coffee. There are many types of coffee beans, these are the best coffee beans you can get. We developed this blend of rain forest friendly coffee beans to ensure unique quality, but most importantly, the freshness of the coffee. We use the best organically sourced beans.
Artisan roasted fresh to perfection on our small batch roasters, and roasted immediately prior to packaging. Roasting date on each resealable package. Every bag is consistently the same!
Strong but the smoothest, cleanest tasting coffee ever. Bold flavor but smooth. Not bitter with low acidity. Best choice of gourmet coffees.

AVAILABLE FROM:
Dark Roast Coffee from Koffee Kult.com website
Koffee Kult Dark Roast Coffee from Amazon.com
With Amazon's free shipping, via Amazon Prime or via greater than $35 purchase, our cost was actually lower than the Koffee Kult website due to shipping charges.

REVIEW DATA: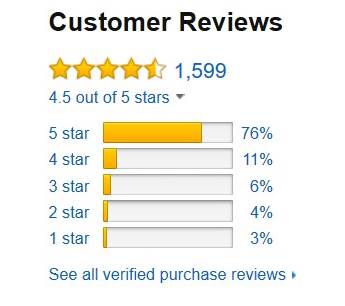 ---
ADDITIONAL COMPANY HIGHLIGHTED PRODUCT:
Koffee Kult Coffee Gift Basket

Koffee Kult Coffee Holiday Basket
PRODUCT DESCRIPTION:
COFFEE GIFT BASKET: This Koffee Kult coffee assortment is a perfect gift for all occasions. It includes 3 x 8oz whole bean coffee pouches with our top selling coffees. Your gift basket will include our Dark Roast, Medium Roast and Harrar coffee beans packed in air tight coffee pouches. AND an AEROPRESS coffee maker.

AVAILABLE FROM:
We could Not find the Koffee Kult Coffee Gift Basket on the Koffee Kult.com website
Koffee Kult Coffee Gift Basket from Amazon.com
---
---
"Beauty is in the Eye of the Coffee Cup Holder"(T. @ Coffee Beaned.com)
Koffee Kult Dark Roasted Coffee