Kick Ass Dark Roast Coffee
PRODUCT DESCRIPTION:
SWEET • SMOKY • AUDACIOUS
The name says it all: carpe diem, play to win, no regrets. Don't let this cute little donkey fool you-he plays for keeps. This take-no-prisoners roast is popular with athletes who'd rather enjoy a good cup of coffee than choke down an energy bar before a workout. A great mix of Indonesian and Central American beans that is guaranteed to kick some sense into you. Roasted in Canada.
Tasting Notes: Intense, full-bodied, dark-roasted attitude
AVAILABLE FROM:
Kicking Horse Coffee Website – Kick Ass Dark Roast
Amazon.com – Kick Ass Dark Roast
With Amazon's free shipping, via Amazon Prime or via greater than $35 purchase, our cost was actually lower than the Kick Ass Coffee website due to the shipping charges.

COMMENTS:
We found the Aroma, Acidity, Body and Flavor scale on the Kick Horse Coffee.com website to be useful in our purchase choice.

REVIEW DATA: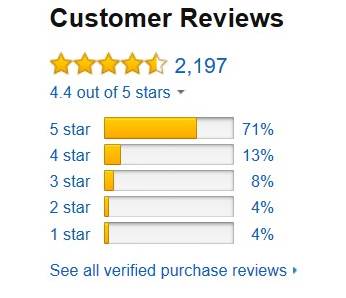 ---
ADDITIONAL COMPANY HIGHLIGHTED PRODUCT:
Kicking Horse Coffee Whole Bean Variety Pack

Kicking-Horse-Coffee-Variety-Flavors
PRODUCT DESCRIPTION:

◦454 Horse Power®
◦Kick Ass®
◦Three Sisters®
Beware Amazon offers Whole Bean, while the Kick Horse Coffee website displays Ground coffee – both are 10 oz, however Kicking Horse also offers this Trio in 1 Lb bags too.
AVAILABLE FROM:
Trio Of Ground from Kick Horse Coffee.com Ground Coffee 10 oz
Variety Pack from Amazon.com Whole Bean 10 oz
---
---
"Beauty is in the Eye of the Coffee Cup Holder"(T. @ Coffee Beaned.com)
Kicking Horse CoffeeKick Ass Dark Roast Coffee