Death Wish Coffee Strongest Certified
PRODUCT DESCRIPTION:
Death Wish Coffee is produced in Round Lake, NY using a blend of the strongest & best tasting coffee beans we can source. Once the beans are acquired they are roasted on a Loring S35 coffee roaster, one of the most efficient and highest performing roasters ever created. John, our coffee roaster, is the most innovative roaster we've seen. He is responsible for delivering an amazingly consistent, powerful, and great tasting finished product day after day.
Strongest coffee in the world. Guaranteed!
The combination of beans we use, paired with our incredibly unique roasting process pack more than double the caffeine of an average cup
Strong, intense flavor, never bitter
We carefully select the finest beans from the most nutrient-rich soils around the world to produce the most delicious, strong coffee possible
Fair Trade, USDA Certified Organic, All Natural & Kosher
Never any additives, chemicals, or artificial flavors
Boost your energy levels fast
Works faster than any energy drink, without the added sugar or unhealthy side effects
Increase performance
Any time of the day, with just one cup
THINK SHARP
Caffeine has been proven to improve focus and clarity without the mid-day slump
REVIVE and enhance your body and mind
Be the best you with coffee twice as strong
The company website states:
AVAILABLE FROM:
Death Wish Coffee website
Amazon.com – Death Wish Coffee
For purchases less than $50, Amazon's free shipping, via Amazon Prime or via greater than $35 purchase, was cheaper than the Death Wish Coffee website.

COMMENTS:
Although not all of us need the caffeine, we would have like to see a little description of the flavors in this wonderfully marketed coffee.

REVIEW DATA:
Review.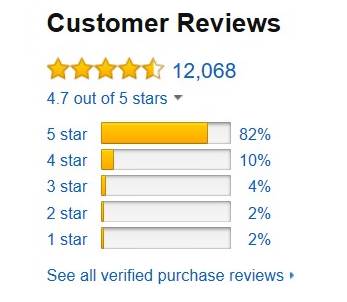 ---
ADDITIONAL COMPANY HIGHLIGHTED PRODUCT:
Death Wish Coffee Single Serve Capsules

Death Wish Coffee Capsules Brewers
PRODUCT DESCRIPTION:

• Warning: Highly addictive
• Awaken your inner rebel with 200% more caffeine than a normal cup
• Be the best you with the clarity and focus that comes with strong coffee
• Raise your coffee standards with one sip of these premium, bold beans
• Kick bad habits with something just as strong, but 100% natural
• We will refund you in full if it's not the strongest coffee you've ever had
The company website states.

AVAILABLE FROM:
Deathcups from Death Wish Coffee.com
Deathcups from Amazon.com
---
To Complete Your Coffee Lovers Death Wish Ensemble
Collectible Death Wish Coffee Ceramic Coffee Mug
A Skull & Bones Coffee Mug
---
Sugar Design High Grade Stainless Coffee Spoon
---
"Beauty is in the Eye of the Coffee Cup Holder"(T. @ Coffee Beaned.com)
Death Wish CoffeeThe World's Strongest Coffee