Café Pablo Subtle Earth Organic Coffee
PRODUCT DESCRIPTION:
Full body with a deep, rich chocolaty flavor and a clean finish. Smooth milk chocolate with notes of honey, caramel and cocoa. Organic certified by CCOF, 100% Arabica, Medium Dark Roast. Subtle Earth Organic is an exceptional Honduran coffee from the Marcala region.
Name: Subtle Earth Organic
Certification: Organic
Country: Honduras
Region: Marcala
Importer: Burke Brands LLC
Crop Year: 2014
Grade: Strictly High Grown (SHG)
Roast Degree: Medium-Dark
Agtron: 53/68
Comments: Smooth Milk Chocolate, with Tones of Honey, Caramel and Cocoa
COMMENTS:
We found this 2 Pound organic coffee was an excellent price with above average reviews a definite must try coffee. In addition, a variety of unique 40 x 2 oz packs are available, ideal for traveling or for reusable K-cups on the go.

AVAILABLE FROM:
Subtle Earth Organic Coffee from Cafe Don Pablo.com
Cafe Don Pablo Subtle Earth Organic Coffee from Amazon.com
With Amazon's free shipping, via Amazon Prime or via greater than $35 purchase, our cost was actually lower than the Cafe Don Pablo.com website due to the shipping charges.

REVIEW DATA: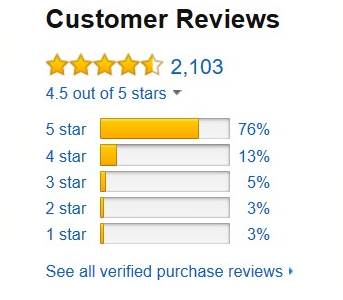 ---
ADDITIONAL COMPANY HIGHLIGHTED PRODUCT:
Subtle Earth Organic Gourmet Coffee Medium-dark Roast – 80 Count K-Cups

Café Don Pablo Medium Dark-Medium-Dark K-Cups
PRODUCT DESCRIPTION:

• Compatible with all single serve coffee makers, including the Keurig 2.0 brewers
• Blended for taste, each of these coffees, Colombia, Guatemala, and Brazil, have distinct body characters and flavor. Sweetly intense, balanced aroma with milk chocolate, cedar and ripe tomato notes. The coffee is well balanced and sweet, and the body is medium to full. The finish is cocoa-toned and Very Smooth. 100% Arabica, Medium-dark roast.
• At Café Don Pablo we feel that our coffee is the finest available. We use only the largest, most desirable Arabica beans, grown in nutrient-rich volcanic soil in the lush mountainous terrain of the world's coffee growing regions. These are award-winning beans that were cultivated by skilled farmers whose methods, knowledge, and passion for coffee have been handed down from generation to generation since the very first seed was planted
• We roast these special beans in small batches to ensure our customers optimum flavor and freshness. We have found that people who really appreciate a great cup of rich, aromatic coffee can taste the difference between our fresh, just roasted product, and others that are roasted by the metric ton by huge corporations.

AVAILABLE FROM:
Cafe Don Pablo Perfect Pot of Coffee Fractional Packs from Cafe Don Pablo.com website – Available in 2 Blends
Amazon.com – Cafe Don Pablo 80 Count K-Cups
---
"Beauty is in the Eye of the Coffee Cup Holder"(T. @ Coffee Beaned.com)
Cafe Don Pablo Subtle Earth Organic Coffee